Home

On December 31, 2005 we announced that we acquired CNet Amiga Pro BBS from Todd H. Knight. The process to acquire the software and close the deal took well over a year, but little did I know the road was still going to be long and hard.
C-Net Amiga v5.21 Released!
CNet is a large Amiga software package with over 70 different software applications all of which had to be reviewed, tested and compared to the previous release to ensure a stable first release. After a year of working on CNet, On the 1 year anniversary of acquiring it, was released once again. It was over 7+ years from the last release of CNet, but it still by far competes with best BBS packages out there and the release of CNet 5.10b on December 31, 2006 has passed the test of time and reliability.

While a lot of time has passed between updates, C-Net Amiga BBS still is an amazing software packages. Unfortunately the pressures and priorities of life have gotten in the way of this great software's development. However, new plans are underway to renew this software's evolution to its next level.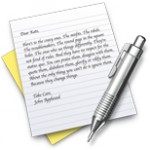 I know that I can't change the past nor do I wish to dwell on the events of life that has brought me to this point in time. I simply wish to look forward and set my sights on the future and what it will bring for CNet. However, I would like to offer an apology to the Amiga community and CNet Sys-Ops around the world.