Info

CNet/PRO is the Premier BBS (Bulletin Board System) software package for computers. Originally developed by Ken Pletzer of Perspective Software beginning in 1991 and purchased by Todd H. Knight on March 30th, 1996 and now has been aquired by Storm's Edge Technologies.
CNet/PRO has been used by hardware developers, software vendors, computer stores, educational institutions, computer user's groups, small and large businesses, internet cafes and home hobbyists for years, and I'm very proud to say that a number of those systems are still in operation today!

Small enough to run quickly and efficiently on even the most basically-appointed system, but with such an astounding degree of flexibility, configurability and customization capability that no other BBS package can match…on ANY computer platform!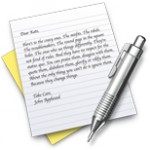 CNet/PRO has a very wide range of features. As the list of features and functions is quite large, it is fairly certain that you will find most, if not all of the features you're looking for in CNet/PRO! If you do not see a specific feature in the list as presented today, ask for it! It may already be there, and if not, it may be added in the future.  Partial Feature List