Apology Letter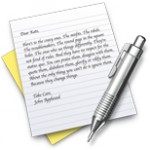 Dear Amiga Users & CNet Sys-Ops,
When I purchased all rights to CNet Amiga BBS on December 31, 2005 it was because I have a passion for the software and the BBS phenomenon in the late 1980s.  I was concerned that CNet would fall in passage of time and be lost forever.  There are so many great software packages that are almost impossible to find and some are lost forever!  I did not want this for CNet Amiga BBS.
So I began the long process of negotiating the purchase of what I think is the greatest BBS software ever written.  This process took over two years to complete and that does not even count the years spent just trying to get in contact with the right people.  In the journey, I had the pleasure of speaking and working with Ken Pletzer, Ray AKey, and Todd Knight as they were the previous developers/copyright holders.
I acquired CNet out of my passion for the software and not with any visions of making money.  If the software provided a few bucks here and there so be it, but I always considered my purchase of the software as a tribute to the developers and contribution to the Amiga community.  At the time, CNet Amiga BBS was locked in a power struggle between two individuals and the software could have been lost forever.
Once the acquisition was completed, the long and tedious process of reviewing, testing and repacking CNet for the v5.10a and v5.10b release began and it took all year to carve out enough time to complete the process with the assurance of a stable release under our company name.
After the official re-release of CNet under Storm's Edge Technologies there were a few updates / releases that came out to address a bug here or there along with some new features.
Unfortunately, as time passed the pressures and priorities of life pushed CNet aside over the years and while not forgotten, it simply got out prioritized to the point where it became that lost favorite toy that was buried deep within the closet only brought out every so often.  A few hours here and a few hours there spend working on it, but no real time to work on it.
I could not seem to find the time to complete the re-write of the v5.x manuals.
I was unable to keep Future World II running when my A4000 crashed.
I could not find the time to convert the A4000 drive to run on WinUAE.
I wish I could have spent more time developing CNet Amiga BBS.
I failed to notice when one of our programmers did not move the website and it was down for many months.
I truly regret the above items and I will not bother you with a list of life's challenges that I have endured the past years.  Instead I chose to stand before you stating that "That I am truly sorry that I have not been able to work on CNet Amiga BBS over the years."
As there is nothing I can do to change the past I will simply leave you with the following phrase:
Quo Vadimus?
(latin for "Where are we going?")
To find out login to Future World II and you can be a part of CNet's Future!
Telnet to fw2.cnetbbs.net on port 6800