Setup Guide for Running C-Net in WinUAE

If your looking to run C-Net BBS and don't have an Amiga system to run it on, no problem there are any number of Amiga emulators that can run C-Net quite nicely.  In fact Future World II has run on WinUAE for many many months with little or no problems.
The real problem is that with Amiga emulators there are so many settings and fine tune adjustments it can take days or even weeks just to figure out how to get an Amiga OS system emulated and running properly.  To help with this I have put together a compete walk-through guide starting from installing WinUAE, configuring a virtual machine in WinUAE, installing Amiga OS on your new virtual machine, installing a few tools needed, and finally installing C-Net.  Step-by-Step, click-by-click, keystroke-by-keystroke; well maybe not THAT detailed.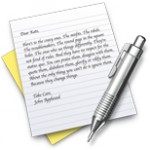 While the Guide is still a work in progress (I want to add some screen shots), but it is definitely will get you going.  I tried to write it so that anyone (even those that forgot was a CLI windows is) could use it.
Setup Guide for Running C-Net in WinUAE
Finally, I would like to ask that you not download and re-post this document.  If you feel someone else could use it please direct them to this site so they can get it from the source as I will strive to keep it updated from time to time.